Excellent balance between power, battery size, and weight.
Seamless integrated battery and electric motors.
The lightest e-skate with supension. Combining comfort and stability.
Compact, portable vehicle that easily fits into your daily routine.

Outstanding
Shock Absortion
The old rules will tell you that you can't have excellent shock absorption without a flexible deck.
We didn't like that, so we made new rules.
Now, thanks to Hunter's patent suspension system, fully independent from the turning system,
you can have all the shock absorption you need in a rigid deck
.
What does this mean for you?
It means that you won't have to worry about those nasty potholes, cracks and small debris on the road while having the precise control of rigid decks at high speeds. Four independent suspension system with 53 mm of wheel travel to make sure nothing stops you.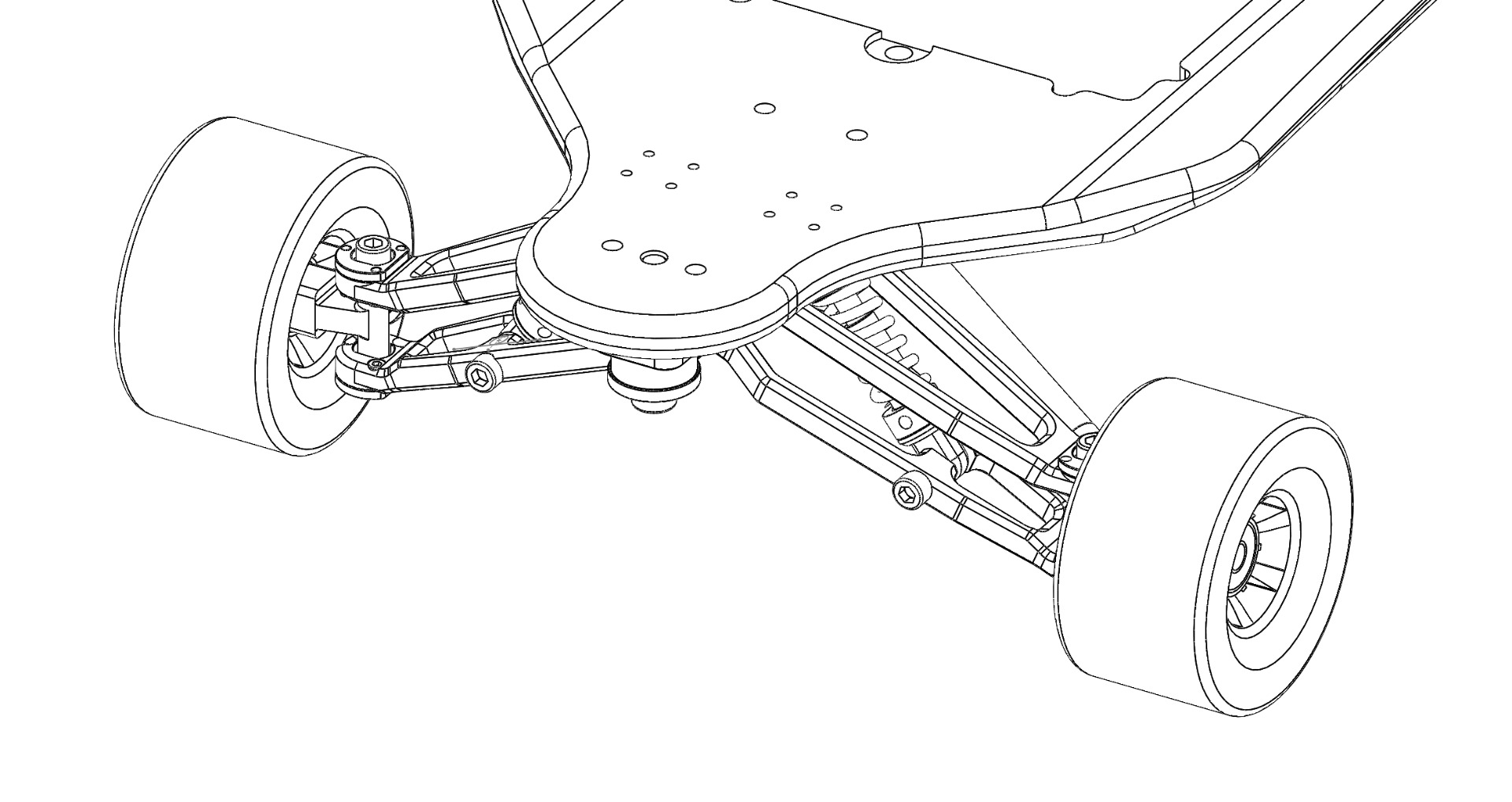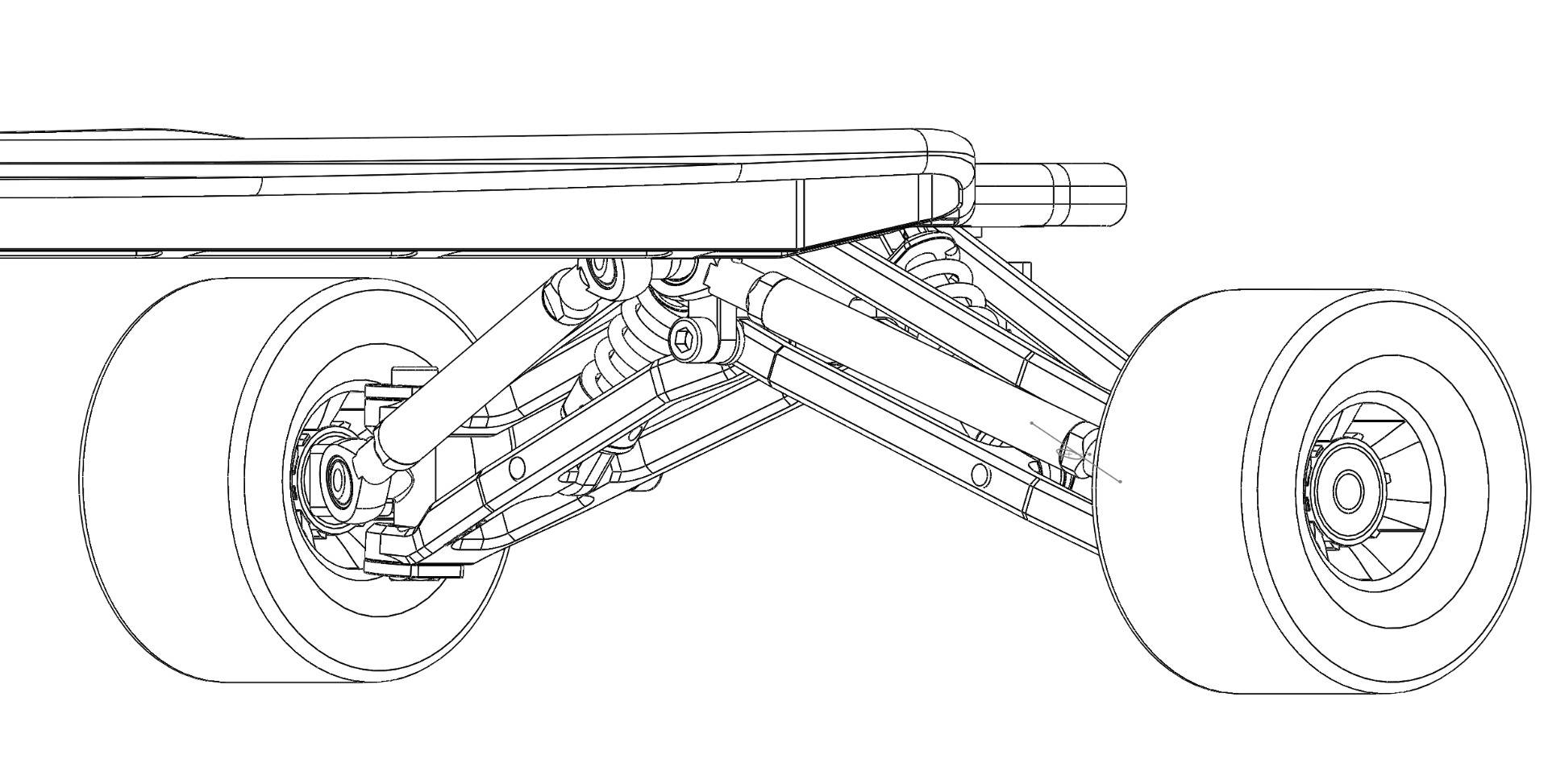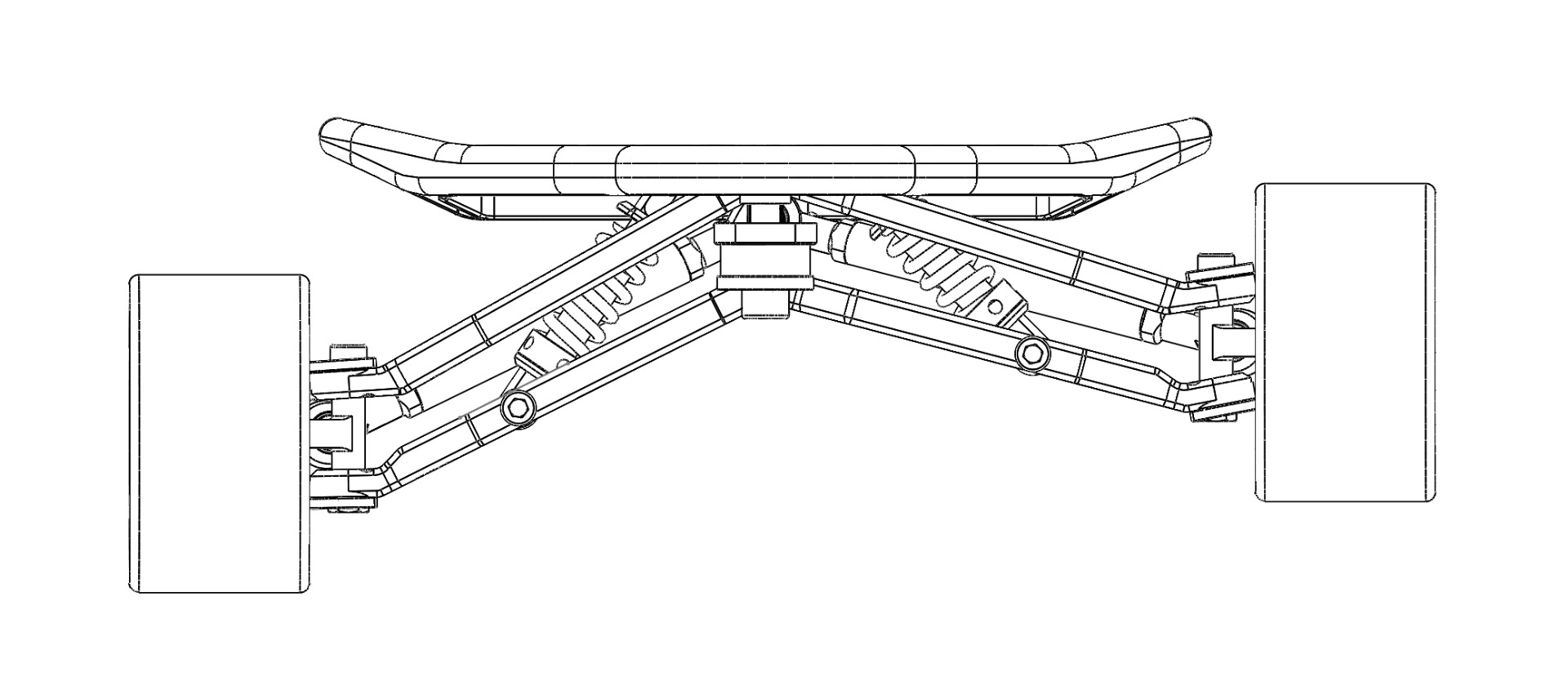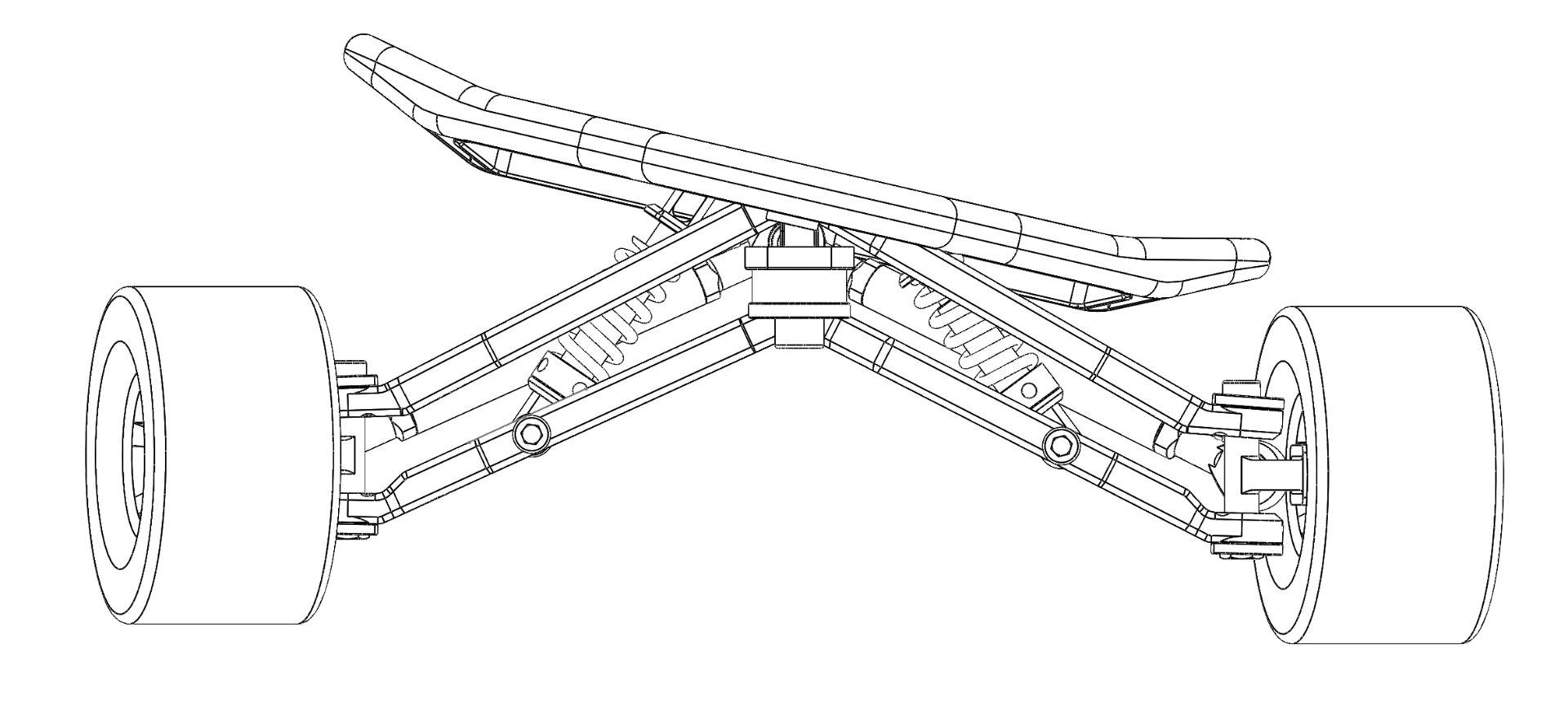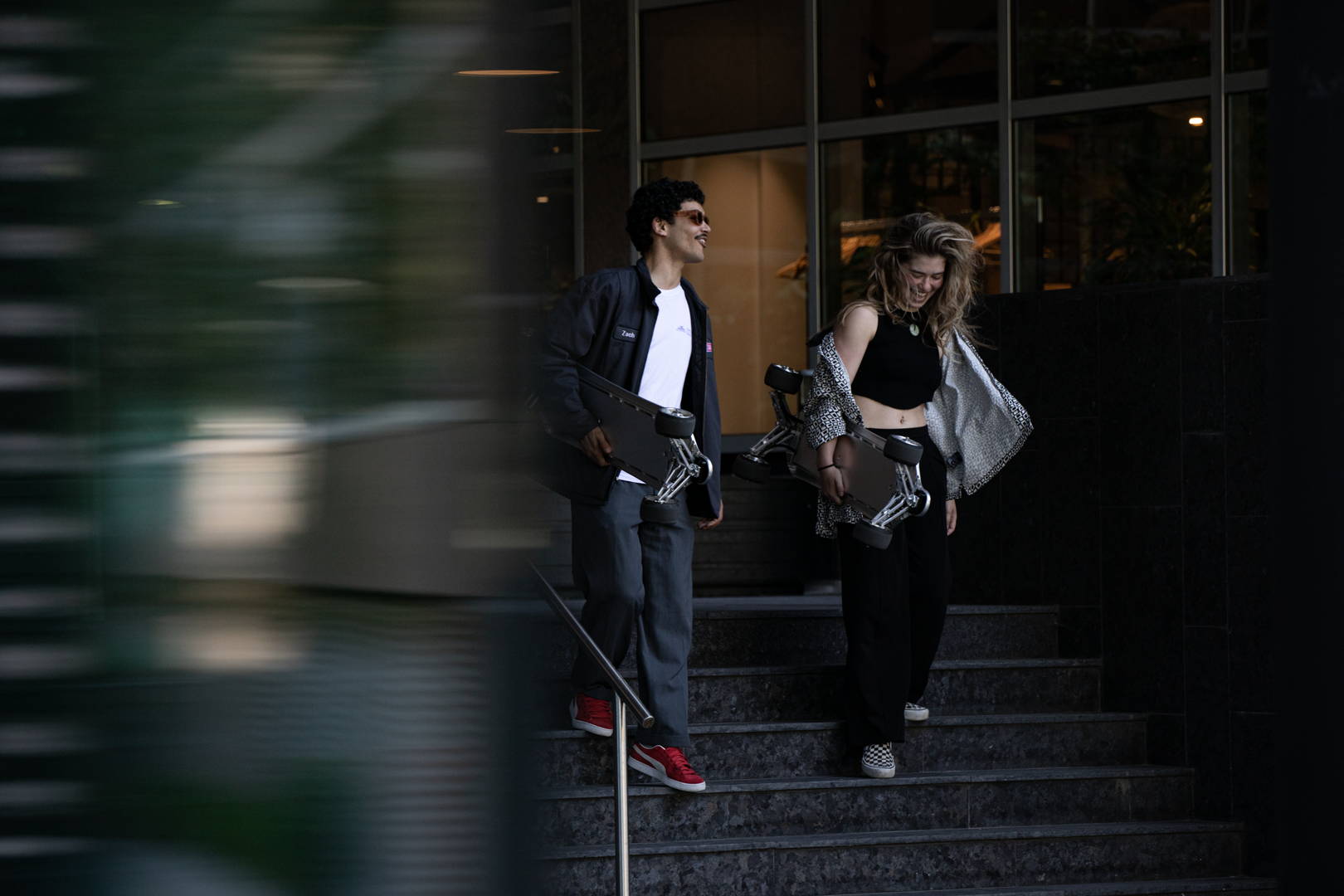 Built for
Ultra-Portability
Your board shouldn't limit you once you get to your destination. You want to carry your board upstairs, into a restaurant, a movie theatre, or even the bathroom. For that, you need your board to be lightweight enough to put it under your arm or strap it to your backpack.
Thanks to your Hunter Board's 9,8kg (21.61 lbs), this and more are possible.
A battery and motor design with a strong work ethic.
Your Hunter Board is equipped with a 1.9 kg 333-Wh lithium-ion battery (10s3p configuration) capable of powering the board's 3.6-Kw powertrain while maintaining the perfect balance between power, range, and weight. The powertrain design integrates direct-drive motors within the wheels but as separate components from the rims, resulting in incredible performance with reduced noise and improved debris protection.
The battery pack is swappable, so if you run out of battery and have no place to charge it, replace the battery, and you're ready to go. Just remove two screws using your remote, swap batteries, and you're ready to go. Easy, as it should always be.
38 km (24 miles) of range
Designed to fit inside the deck for maximum protection

Superior Agility meets Incomparable Stability.


Your Hunter Board's suspension system already gives you the stability you need to avoid speed wobbles. Nonetheless, stability alone isn't enough. You also need agility for when you want to carve into the sunset.
To give you the best of both worlds, our engineers developed a new mechanical turning system, designed to give you a 25º turning angle. Agility + Stability = Versatility.
What does this mean for you? For the first time, you can have an agile carving skateboard that is also unbelievably stable at high speeds.
One of our objectives with the Hunter Board was to build a more versatile board with excellent agility at low speeds and outstanding stability at high speeds.
Amazing agility at low speed
Remarkable stability at high speed
Your remote is the magic wand that controls everything, and we designed it to give you total control over your Hunter Board movements and overall performance.
In addition to being able to change between four riding modes, you can also customize your Hunter Board's acceleration and braking curve, max power, braking power, and much more. All of this, quickly done with the click of some buttons on your remote.
Premium Space-Grade Aluminum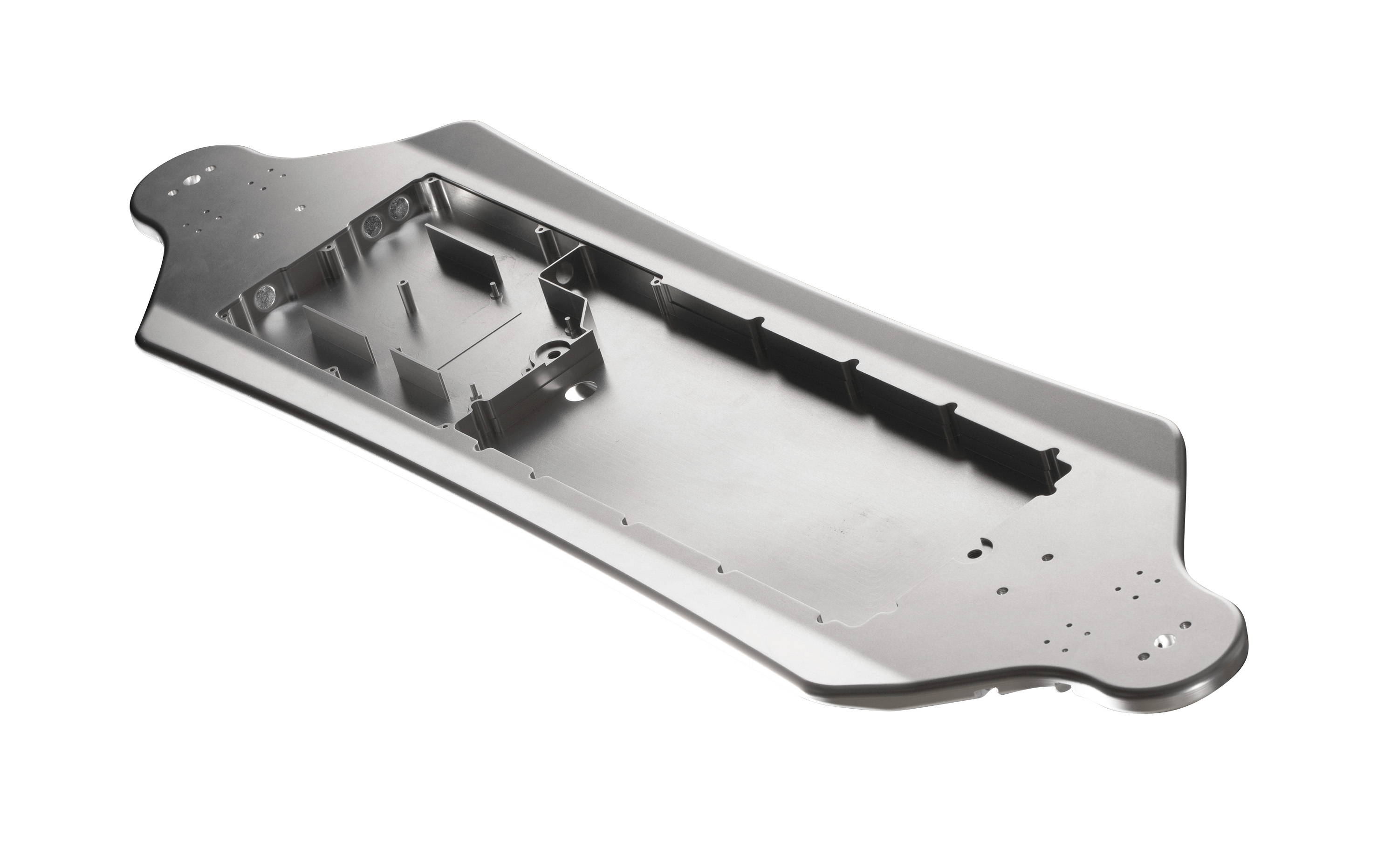 Made with 100% Premium Space-Grade Aluminum.
When searching for a material that could stand the test of time, be light, resistant and beautiful, we looked to the skies and found perfection.
The aluminum we use to make your Hunter Board is the same used by the aerospace and defence industry to reinforce aeroplane wings and build crucial parts of rockets.
At Hunter, we use 7075-T6 Aerospace Grade Aluminum to build the Hunter Board. Aluminum is probably the best material available to produce a high performing electric skateboard. It has a level of mechanical strength very close to some of the best steel and titanium alloys despite only having half of the titanium's weight and one-third of the weight of steel.
You might be asking yourself: "Why not make the Hunter Board in carbon fiber or wood?". Like all metals and glass, aluminum has a distinctive characteristic that blows carbon fiber and wood out of the water: Isotropy - uniformity in all orientations. We know that when someone weighing 90 kg (198.4 lbs) is on the Hunter Board, the aluminum deck will flex precisely 4 mm. We would never be able to have this kind of certainty in a wood or carbon fiber deck.
Extraordinary heat dissipator:

Aluminum is an extraordinary heat dissipator. Less heat leads to no overheat, which leads to better overall performance.

Perfect for precise control over steering:

Aluminum's strength allows the production of a rigid deck, perfect for precise control over steering, especially at high speeds.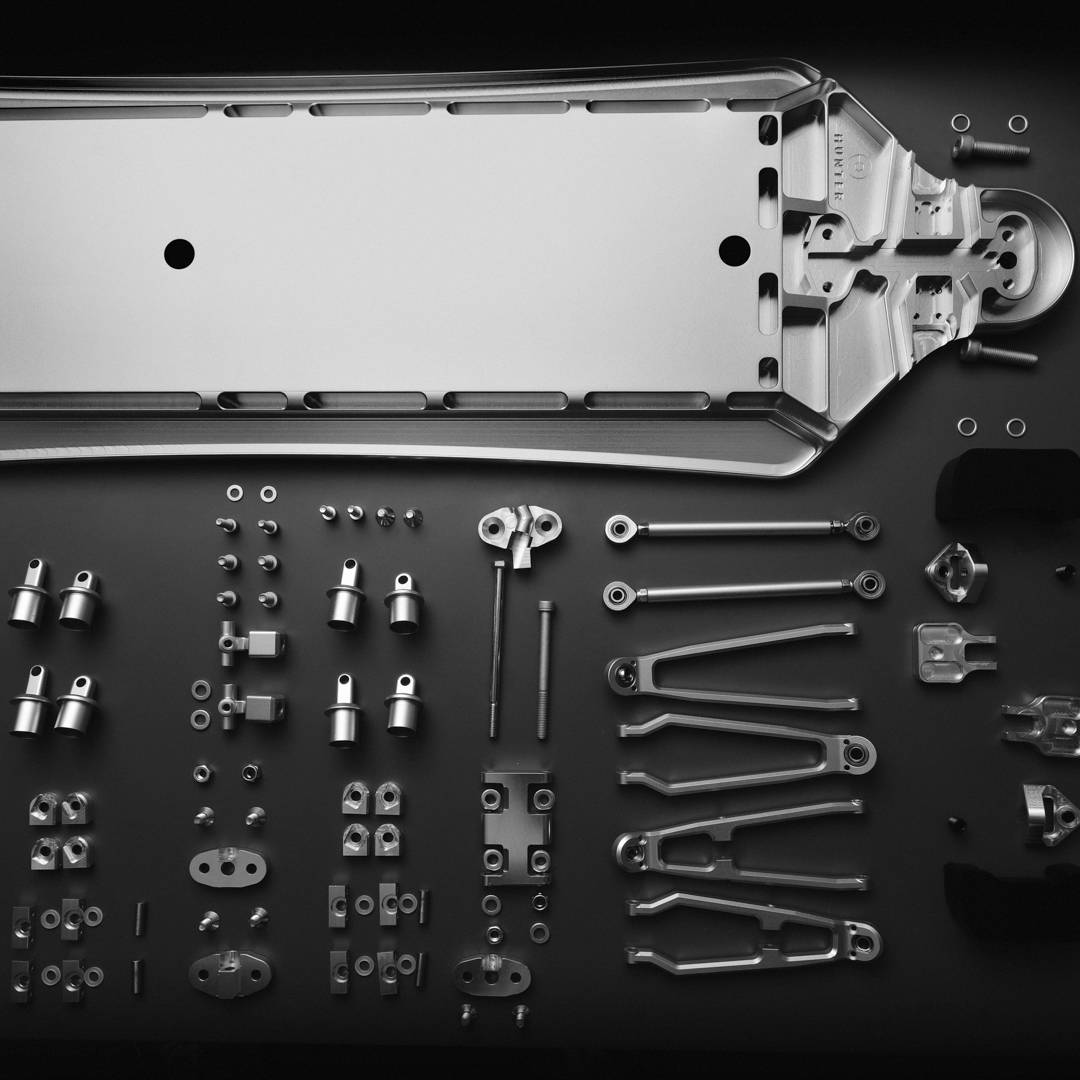 Premium Transportation Case

Proprietary suspension system
Soft, Cruising, Rain, Sport and Custom
7075-T6 aluminum, CNC Machined
7075-T6 aluminum, CNC Machined
925 mm (length) x 253 mm (width) x 145 mm (height)
30-day Risk Free Trial. If you don't like it, we'll take it back for a free and full refund.
Private chat for faster post-purchase support
30-day Risk Free Trial. If you don't like, we'll take it back for a free and full refund.
Private WhatsApp channel for faster support.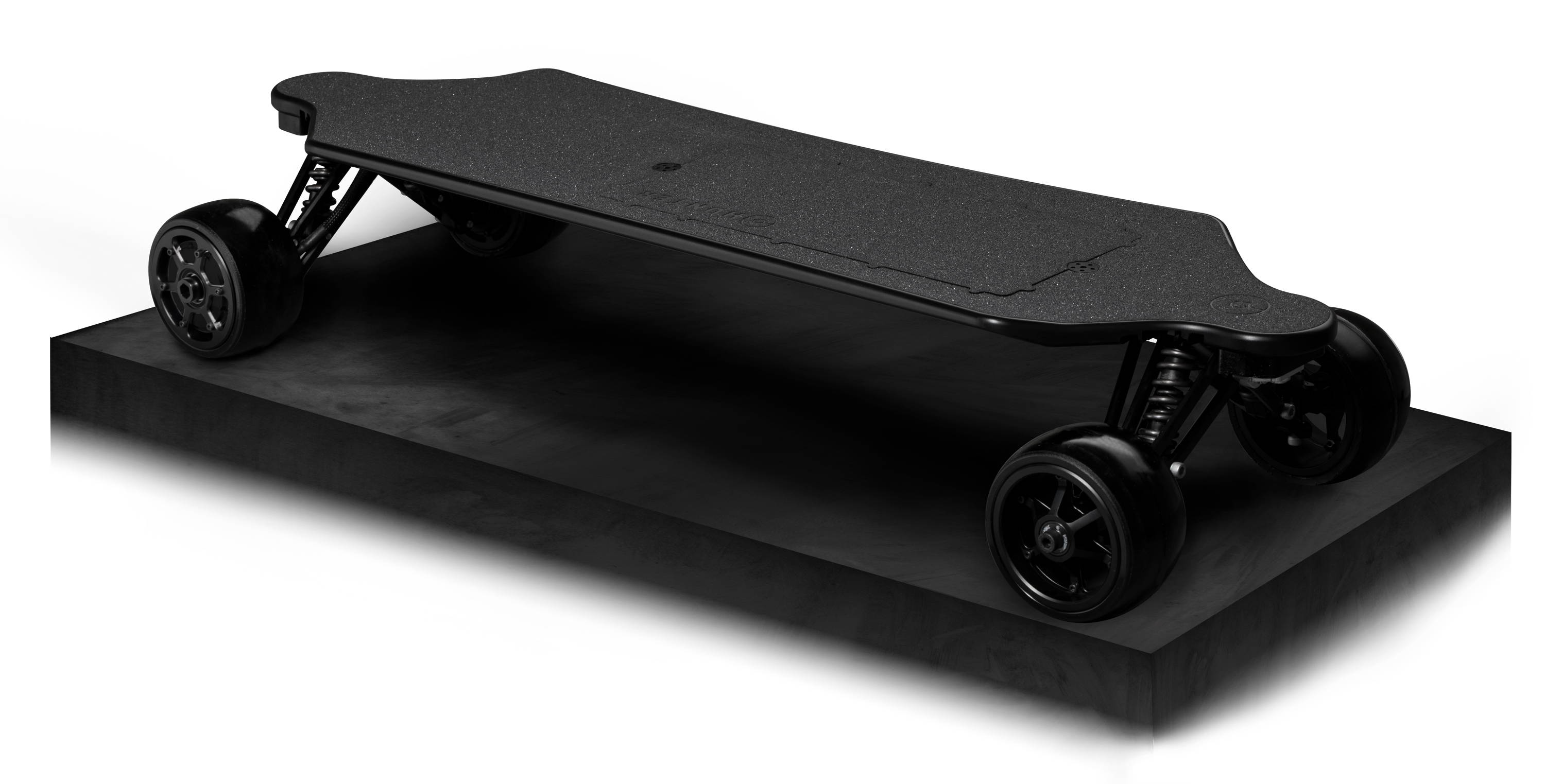 The Limited Black Edition is the fastest Hunter board ever built, reaching speeds of up to 60 km/h (37 mph).